Hello everyone ! Did that title grab you and make you want to read further? I want to show you a card I created using one of MKC's cute SVG files. I took some liberty and changed the colors of some parts of it as I wanted to be able to use this card "gender nuetral". I have a rather large family of siblings (I am one of 7),and lots of nieces and nephews, great nieces and great nepehews, etc so I am always reaching for a birthday card! I try to keep my cards ready to use so I am usually making a new one every other week or so!
The inside of the card looks like this:
This card SVG file looks like this: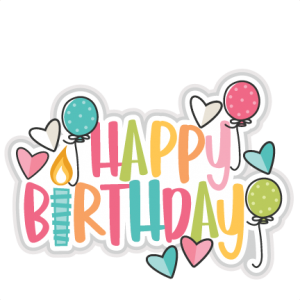 With those colors...So you can see I changed up the colors in my Design Space to make it more neutral. I am quite pleased with the way it turned out !
If you would like to try some of Miss Kate Cuttables designs please go
here